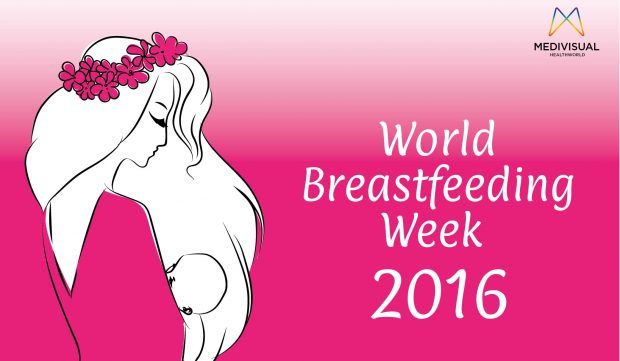 August 1, 2016
WORLD BREASTFEEDING WEEK
World Breastfeeding Week (WBW) is an annual celebration which is held every year from 1st to 7th August in more than 120 countries. WBW was first celebrated by World Alliance of Breastfeeding Action (WABA) in 1992.
WABA was formed on 14th Feb, 1991 with an aim of supporting breastfeeding everywhere.
This week is celebrated by UNICEF (United Nations International Children's Emergency Fund) with an aim to create awareness of health benefits of breastfeeding.
There are many benefits of breastfeeding for both mother and child. It improves child's immunity to fight illness and allergies. It increases the psychological bonding of mother and child.
A study shows that children who are breastfed properly have more IQ (Intelligence Quotient) than children who are breastfed for shorter period of time.
Breast feed your child and make your baby healthy forever.
Post Details
Category
Tags
Date
August 1, 2016
Author
Archives