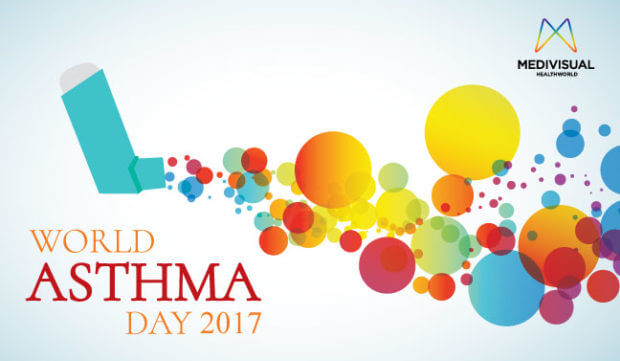 May 2, 2017
World Asthma Day-2017
Better air, better breathing!
World Asthma Day is an initiative begun in 1998 by the Global Initiative for Asthma (GINA), which is an organisation that sets medical guidelines for the control of the disease. Ever since 1999 GINA designates the first Tuesday in May as World Asthma Day. This day focuses on educating the public about asthma.
The annual World Asthma Day is taking place on 2 May this year to improve awareness and management of asthma around the world. As with many other awareness events, a theme is often set for this day which provides a focus for activities.
According to World Health Organization estimates, around 300 million people suffer from asthma and it's the most common chronic disease among children. Asthma is a chronic disease of the air passages (or bronchial) that lead to and from the lungs that makes breathing difficult. Usually there is inflammation, which results in a temporary narrowing of the passages that carry oxygen to the lungs.
Symptoms vary from person to person and in intensity, but generally include coughing, wheezing, shortness of breath, chest pain or pressure. Asthma sufferers often have recurrent attacks of breathlessness and wheezing. Symptoms may occur several times a day or week and may become worse during physical activity or during the night.
There is no known cure for asthma but the best treatment is to control the disease by working closely with a physician, taking medications and avoiding triggers.
Education is a key part of controlling asthma and the World Asthma Day comes up with helping to inform asthma sufferers, their families and the general public about the disease.
Archives