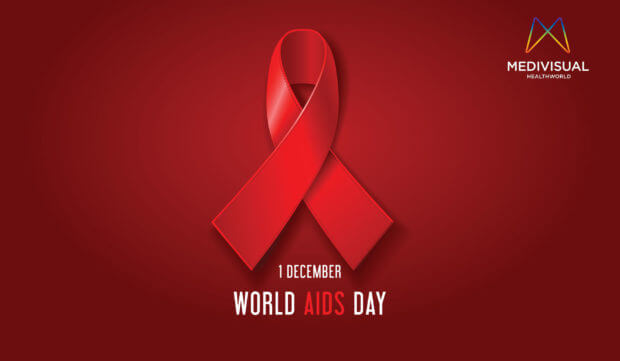 December 1, 2016
World AIDS Day
World AIDS day is celebrated every year all over the world on 1st of December to raise the public awareness about AIDS (Acquired Immuno Deficiency Syndrome). AIDS is a pandemic disease caused due to the infection of Human Immunodeficiency Virus (HIV). It is when a person's immune system is too weak to fight off many infections, and develops when the HIV infection is very advanced. It can be spread through sexual intercourse, through blood by blood transfusions or more often by needle sharing and even through placenta.
In the last stage of HIV infection, the body can no longer defend itself and may develop various diseases, infections and if left untreated can cause death.
It is estimated that 34 million people have HIV virus globally.
Many people choose to organize an event on or around December 1st, to raise awareness of HIV, to remember loved ones who have died, to show solidarity with people living with HIV, to celebrate survival and health.
The day is associated with the red ribbon, an instantly recognizable symbol.
Archives