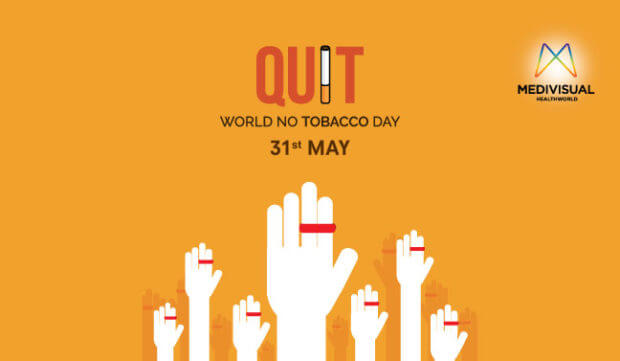 May 31, 2017
TOBACCO – A THREAT TO DEVELOPMENT
"Giving up tobacco is the easiest thing in the world. I know because I've done it thousands of times". A very famous quote said by an American writer, humorist, entrepreneur, publisher, and lecturer, Mark Twain.
About 6 million people die from tobacco use every year, including 600,000 of which are the result of non-smokers being exposed to smoke. A figure that is predicted to grow to more than 8 million a year by 2030. Use of tobacco is a threat to any person, regardless of gender, age, race, cultural or educational background. It brings suffering, disease, and death, impoverishing families and national economies.
As per WHO, every year 31st May is marked as World No Tobacco Day (WNTD), highlighting the health and additional risks associated with tobacco use, and advocating for effective policies to reduce tobacco consumption. This is a day for people, non-governmental organizations and government's organized various activities to make people aware of the health problems that tobacco use can cause. The day demonstrate the threats that the tobacco industry causes to the sustainable development of all countries, including the health and economic well-being of their citizens. It also focuses on the measures that people should take to promote health.
For effectively celebrating the World No Tobacco Day all over the world, WHO selects a special theme and images that symbolize World No Tobacco Day every year as central component in order to distribute a global message to the people for more awareness. The theme for 2017 is "Tobacco – a threat to development". Everyone should take a step toward making May 31st tobacco-free—in your family, your school, your community, or the world.
Only if, the necessary measures are taken the global tobacco epidemic can be stopped.
Make every day a No-Tobacco Day!
Archives