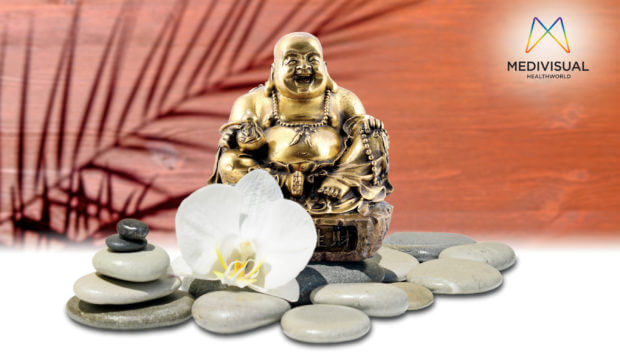 November 5, 2016
Laughing Buddha: A Symbol of Divine Happiness
The laughing Buddha is cherished all over the world. We can easily found him in restaurants, homes, at business places and so on. A statue wearing a robe and prayer beads often hang around his neck with his bald head and a big fat tummy. He is always happy; thereby the name is "Laughing Buddha".
It is believed that keeping the Laughing Buddha in the home or office ensures a happy home or happy workplace. It is a symbol of abundance and happiness.He is also known as the "Buddha of Wealth and prosperity.
But Do You Know This Cute Statue Wants his Tummy To Be Rubbed????
It is told that if you rub his stomach daily he will see to it that your wishes are granted. When you do run his stomach you need to do so with a positive attitude. The gesture should be uplifting to your spirits and make you feel happy. This symbolizes the blessing in all areas of life and enhances positive energy in the home or work place.
Remember also to always keep the statue very clean. The Laughing Buddha covered in dust will not do you any good.
So, this symbol of happiness and wealth brings good luck, contentment and abundance in one's life. It depicts plenitude of whatever one wishes for – be it wealth, happiness or satisfaction. The main intent of the Laughing Buddha is that it is a constant reminder to smile. So stay happy and enjoy your life.
Archives