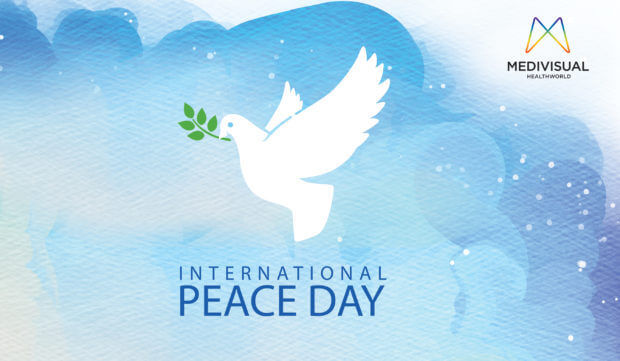 September 21, 2016
International day of Peace
"Peace can only last where human rights are respected and where individuals and nation are free." –Dalai Lama
International day of Peace is celebrated on 21st September every year with an aim to promote peace among nations and people. The first Peace Day was celebrated in 1982 and iwas held on the third Tuesday of September each year until 2002, when September 21 became the permanent date for the International Day of Peace. The assembly decided in 2001 that the International Day of Peace should be annually observed on September 21 starting from 2002. By setting a fixed date for the International Day of Peace, the assembly declared that the day should be observed as a day of global ceasefire and non-violence.

Peace is a quiet and calm state of mind, an agreement to end war.
Peace comes when everyone lives in harmony, without fear and threat of violence.
Dove flying with an olive branch in its beak is one of the most commonly featured symbols for the day. White dove is generally a sign for 'peace'. The dove can also represent "hope for peace" or a peace offering from one person to another.
On this day people take part in various activities focusing on theme 'Peace' e.g. lightening candles, tree planting for peace, peace walks with banners or flying dove in their community.

Let us all join our hands and make our life and our country 'Peaceful'.
Archives