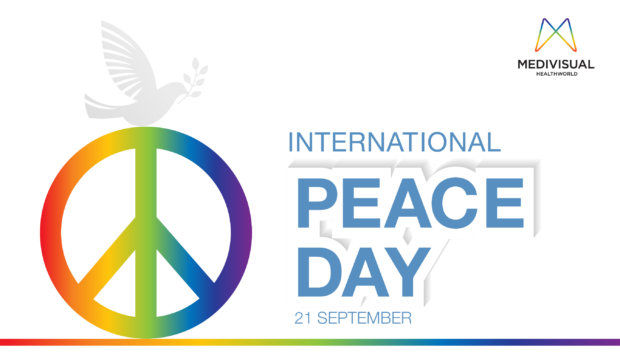 September 21, 2017
International Day of Peace – 2017
The International Day of Peace is also known as World Peace Day and this day is celebrated on 21st September every year. The General Assembly has declared this as a day devoted to strengthen the ideals of peace, both within and among all the nations and people.
This day was first celebrated in 1982 for the first time and later it was dedicated to the peace education by the Secretary-General of the United Nations in 2013. To inaugurate this day, the United Nations Peace Bell is rung at UN Headquarters (in New York). The bell is cast from coins donated by children from all continents except Africa, and was a gift from the United Nations Association of Japan, as "a reminder of the human cost of war", the inscription on its side reads, "Long live absolute world peace".
The theme for 2017 is "Together for Peace: Respect, Safety and Dignity for All."
The theme honors the spirit of 'togetherness', a global initiative that promotes respect, safety and dignity for everyone. 'Together' unites the organizations of the United Nation System, 193 Members of the State for the United Nations, it includes private sector, civil society, academic institutions and individual citizens in a global partnership in support of diversity, non-discrimination and acceptance of refugees and migrants. It was initiated during the United Nations Summit for Refugees and Migrants on 19 September 2016.
The International Day of Peace is a global observance and a special day to strengthen the moral beliefs of peace and spread the message of peace among all the nations.
This year 'International day of Peace' will focus on engaging and mobilizing people throughout the world to show support for refugees and migrants. Its message will be shared with the communities hosting refugees and migrants as well as people people concerned that refugees and migrants may bring physical and economic insecurity to their lives.
The day will highlight solidarity with refugees and migrants and showcase the shared benefits of migration to economies and nations, while also acknowledging legitimate concerns of host communities. Ultimately, it will be about bringing people together and reminding them of their common humanity.
Archives