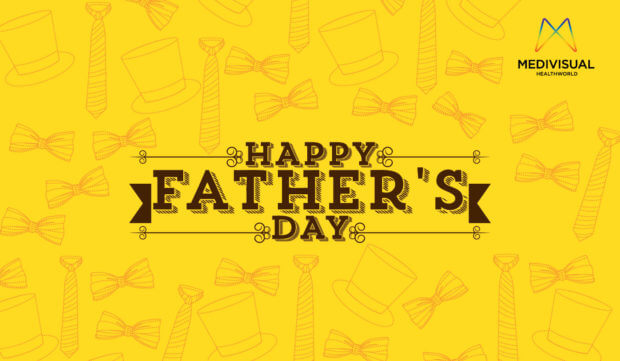 June 17, 2017
Father..An Ideal For A Son & Hero For A Daughter
A father is someone who holds you when you cry,
Scolds you when you break the rules,
Shines with pride when you succeed,
& has faith in you even when you fail.
Father's Day is celebrated worldwide to recognize the contribution that fathers make to the lives of their children.  Although it is celebrated on a variety of dates worldwide, many countries observe this day on the third Sunday in June. According to some accounts, the first father's day was celebrated in Washington State on June 19, 1910. A woman by the name Sonora Smart Dodd came up with the idea of honoring and celebrating her father while listening to a Mother's Day sermon at church in 1909. She felt as though mothers were getting all the acclaim while fathers were equally deserving of a day of praise.
So on this father's day every child should take a pledge that they will never disobey their father and will respect them always.
This father's day every father should also take a pledge to end domestic violence:
Domestic violence is a common issue that affects all of us – directly or through people we know. This year, celebrate father's day with something more than a cookout – celebrate by taking a stand. Ensure that your children will think of and remember you as standing up for what is right. Be the role model they deserve.
Never use violence of any form in relationships.

Speak up if any man is abusing his partner or is disrespectful or abusive to women and girls, don't remain silent.

Support women who are working to end all forms of gender violence.

Mentor and teach boys about how to be man in ways that don't involve in degrading or abusing girls and women.
Archives