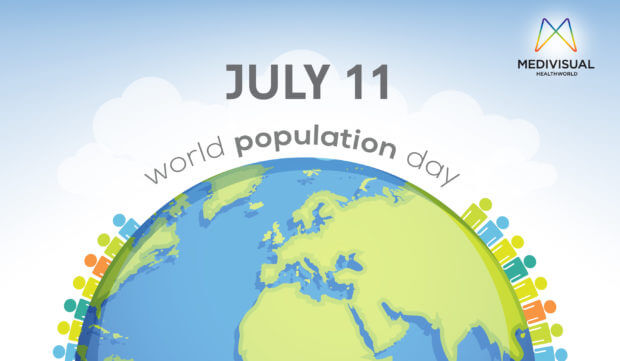 July 11, 2017
Control Population…Save Nation on World Population Day 2017
Around 800 women are dying daily in the procedure of giving birth to a baby.
Around the world, some 25 million women who want to avoid pregnancy are not using safe and effective family planning methods because of the lack of information or services to lack of support from their partners or communities. Most of these women with an unmet demand for contraceptives live in 69 of the poorest countries on earth.
World Population Day is celebrated all through the world annually on 11th of July. It is celebrated to increase the awareness of the people towards the worldwide population issues. It was first started in the year 1989 by the Governing Council of the United Nations Development Program (UNDP). It was exalted by the interest of the public when the global population became near about five billion at 11th of July in the year 1987.
How World Population Day Is Celebrated
The campaign of World Population Day every year increases the knowledge and skills of the people worldwide towards their reproductive health and family planning. Around 1.8 billion youngsters are entering to their reproductive years and it's very necessary to call their attention towards the primary part of the reproductive health. According to the statistics, it is noted that the world population on 1st of January 2014 has been reached to 7,137,661,030. The annual celebration of world population day is planned with lots of activities and events to make aware people about the reality.
Some of the activities include seminar discussions, educational competitions, educational information sessions, essay writing competition, public contests on various topics, poster distribution, songs, sports activity, speeches, poems, artwork, slogans, themes and messages distribution, workshops, lectures, debates, round table discussions, news distribution through press conferences, TV channels and news channels, relay of population related programs on radio and television and so many. Various health organizations and population divisions works together to solve population issues by organizing conferences, research works, meetings, project analysis and etc.
Through this great awareness celebration, people are encouraged to take part in the event to know about population issues like importance of family planning towards the increasing population, gender equality, maternal and baby health, poverty, human rights, right to health, sexuality education, use of contraceptives and safety measures like condoms, reproductive health, adolescent pregnancy, girl child education, child marriage, sexually transmitted infections and so many.
The theme for 2017 World Population Day is "Family Planning: Empowering People, Developing Nations."
Archives