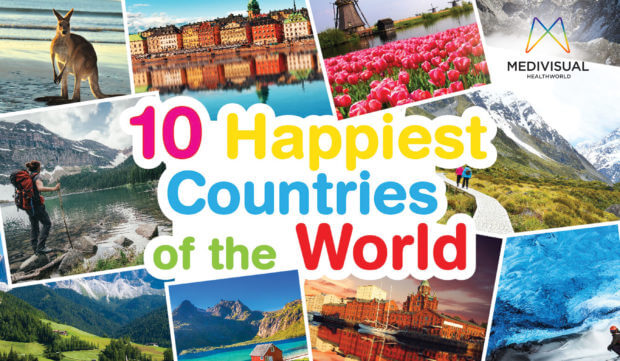 September 30, 2016
10 Happiest Countries Of The World
10. Sweden:Western Europe's third largest country is also a home to some of the world's happiest People that make this country among the 10th most happiest countries in the world.
9. Australia: Home to the world's largest coral reef system, the Great Barrier Reef, pristine beaches and consistently warm temperatures,…this country is one of the world's happiest countries.
8. New Zealand: New Zealand was on the 9th place last year but rose one place up in this year's rankings. It has beautiful cliff tops, marine volcanoes, one of the world's most scenic rail journeys, caves lit by glow worms and many more.
7. Netherlands: This country is still smiling with its liberal policies, thriving bike culture and pretty aesthetics.
6. Canada: Canada ranked sixth in this year's World Happiness Report with its high life expectancy, laid back lifestyle and exquisite scenery.
5. Finland: Europe's eighth largest country is among the most peaceful countries in the world as well.
4. Norway: Norway is the fourth happiest country in the world with the sense of community and the hardiness of its people.
3. Iceland: Offering a relatively low income tax, free health care and free higher education to its citizens, this island nation came on the 3rd place.
2. Switzerland: This is a multilingual country with glorious landscapes, forests, wide lake, handsome railway, excellent infrastructure and world class education system.
1. Denmark: The people of Denmark are known as genetically happier than people from other countries because of the the good life expectancy, GDP per capita, free/tax- financed health care and many more.
Archives